The law office of Spencer Global specialized in real estate and property law exclusively for foreign clients. From rural properties in the Patagonia, to urban properties in Santiago, Spencer Global handles purchases of real estate of every sort across Chile. Each year, Spencer Global successfully completes millions of dollars in purchases and sales of property for our clients.


We at Spencer Global understand the unique issues that foreigners face when purchasing real estate in Chile. The first and foremost thing we do for our clients is communicate. We make certain that our clients understand all stages of the process of buying, owning, and selling real estate in Chile. Our years of experience with assisting foreigners in Chile with the purchase and sale of real estate in Chile allows us to complete transactions faster, with less problems, and to ultimately save more money for our clients in Chile over traditional Chilean law firms that do not specialize in foreigners.


More about Real Estate Law in Chile

---
---
Category:

Real Estate
Until 2015, private individuals, including foreigners, that bought and sold real estate in Chile were not subject to capital gains tax on their profits. Chile now has a new limited real estate capital gains tax. This law is very limited, and provides for exemptions for small or private investments in Chile. 

Category:

Real Estate
Chile guarantees the same property rights to foreigners as to Chilean citizens or residents buying or owning real estate in Chile. The real estate laws in Chile safeguard the property transfer and ownership rights. Still, everyone considering buying property in Chile should have a full title search done to understand the exact issues any particular property might have before buying real estate in Chile.

Category:

Real Estate
When buying real estate in Chile, all property in Chile must go three general phases of purchase to be a complete and valid property transfer. First phase is negotiation and title search. Followed by contract signing or real estate closing phase. Finally, title registration and payment. We will describe briefly what must occur in each of these phases of a real estate purchase, and how a particular property purchase might deviate from these broad categories.
Popular Topics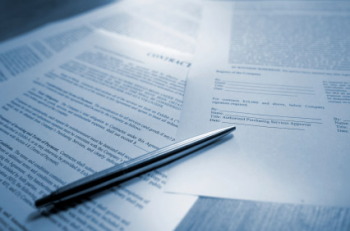 Spencer Global Chile

Offices located in
Santiago and Southern Chile


Contact us to request an appointment 
for a Conference Call or Meeting at:

Email: chilelaw@spencerglobal.com
Phone number outside of Chile:
1-917-727-5985
From Cell Phones in Chile Dial:
56 9 747 9797 4

Santaigo Office:
Torre Nueva Santa María
Av. Los Conquistadores 1730
Office 1701
Providencia, Santiago, CHILE



Mailing Address:
Torre Nueva Santa María
Av. Los Conquistadores 1730
Office 1701
Providencia, Santiago, CHILE

Or Use our Contact Form