Chile Family Law: Inheritance, Divorce, Child Custody, Wills, and Estate Planning
The attorneys at Spencer Global are among the top experts in the Chile on international family law. Among our team of experts are attorneys that have literally written and redefined the family laws and the structure of the modern family courts in Chile. Our team of experts have worked on cases as diverse as dealing with small inheritances, to large international Hague Child custody cases on appeal to the U.S. supreme court.

We provide legal services in all aspects of Family law in Chile and related private international law. The experts at Spencer Global will clearly explain your options and provide you the information you need to make informed decisions for you and your family. 

We are also happy to assist foreign attorneys and law firms in providing local representation and Legal Consultations for cases spanning multiple jurisdictions.



More about Family Law in Chile

---
---
Category:

Family Law
Category:

Family Law
Sooner or later, everyone with assets in Chile is going to pass on. It is critical that foreigners understand as owners of real estate and other assets in Chile exactly how the inheritance laws in Chile work. Estate planning is very different in Chile, due to the tradition of mandatory inheritors under Chilean law. This overview we hope will be of assistance for getting started with estate planning, and also for those family members that may be heirs to estates under the jurisdiction of Chile.
Category:

Family Law
Recognition of a Foreign Divorce in Chile
Even though you were divorced outside of Chile, your foreign divorce will not be automatically recognized in Chile. This means for all purposes your former spouse, first spouse if you have been remarried more than once, is still your spouse for all legal and practical purposes in Chile until your foreign divorce is recognized or you obtain a divorce in Chile. This includes rights to your estate, and any new marriage will be viewed as illegitimate or illegal until the first divorce is formally accepted under Chilean law. We take a look at here the reasons to obtain a new divorce in Chile vs. recognition of a foreign divorce. 

Category:

Family Law
Chile is a party to the Hague convention on Child abduction. Foreigners should plan carefully when traveling to or from Chile with minor Children. The documentation required should be prepared well in advance of any trip, and should be reviewed before new trip to insure that the documents are current and valid. The international police at the boarders of Chile are required to review all travel authorizations for minors entering or leaving Chile.
Popular Topics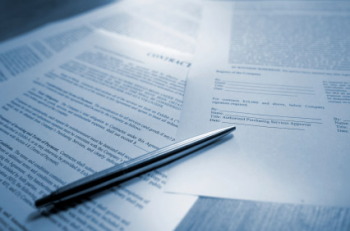 Spencer Global Chile

Offices located in
Santiago and Southern Chile


Contact us to request an appointment 
for a Conference Call or Meeting at:

Email: chilelaw@spencerglobal.com
Phone number outside of Chile:
1-917-727-5985
From Cell Phones in Chile Dial:
56 9 747 9797 4

Santaigo Office:
Torre Nueva Santa María
Av. Los Conquistadores 1730
Office 1701
Providencia, Santiago, CHILE



Mailing Address:
Torre Nueva Santa María
Av. Los Conquistadores 1730
Office 1701
Providencia, Santiago, CHILE

Or Use our Contact Form